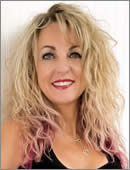 ReJeania Canon, Owner and Cosmetologist
ReJeania Canon is the owner of Hairbenders Salon and an experienced stylist. I have been passionate about the Beauty Industry for many years, and Have been styling Hair for over 26 years now. I love people and enjoy being a part of each of my clients lives. My goal for each client is for them to leave the salon feeling better about themselves, more positive about their future and very appreciated. When you come to this salon you will be treated with respect and will know that here, You matter!
---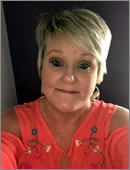 Misty Hamilton, Cosmetologist
Misty Hamilton has been a hairstylist for 18+ years and has resided in Boerne for over 10. I specialize in a variety of cuts and styles, including point cutting, razor, texturizing and blunt cutting for women, men and children, as well as clipper cuts and fades. Other services and hair styling I can perform are foiling, highlighting, perms on all lengths of hair, eyebrow, and lip waxing. I prefer to use Pravana (Redken) for my color line since I have been using it for over 10 years and it has been a great color product as well as it has awesome gray coverage. Some other products I use are from Joico and Kenra. I always strive to provide the best hair care for all of my clients both new and current. You can reach me at 830-331-9181 or by cell at 210-508-2778. You can also come by our location. See you soon!
---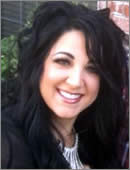 Lacey Radick, Cosmetologist
My name is Lacey Radick and I have lived in the San Antonio area for 6 years. I have 27 years experience as a hairstylist. I enjoy what I do which includes cuts, color, hilites, extensions, keratin smoothers and brazillian blowouts.
I always strive to provide the best hair care for all of my clients both new and current. You can call the salon at 830-331-9181 to reach me or by my cell phone at 214-455-8687.
You are also welcome to come by our location. See you soon!
---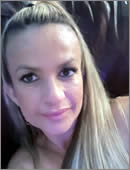 Claudia Rodriguez: Licensed Aesthetician, Registered in Permanent Makeup
Claudia's love for cosmetics began as a young girl in her mother's beauty salon in Panama. She would help the family business by assisting women who came in for facials, which were quickly growing in popularity. Claudia worked at her mother's salon through high school.
Claudia attended college for Business and Marketing. After graduating, she was looking for a job that allowed her to set her own schedule so that she could spend time with her children. She also needed something that was flexible and mobile since her husband served in the military. With a passion for cosmetics and a degree in Business, becoming an Aesthetician was a perfect fit!
Over the past 23 years, Claudia has practiced cosmetology professionally all over the world. Her favorite aspect of her career is helping her clients to look and feel their best. She loves watching her clients leave their appointments feeling more relaxed and more confident.
To schedule an appointment with Claudia, please call 830-446-0097.
---
Cindy Perlotto, Cosmetologist